Adam: We can do better
Feature by Adam Bryant
Updated Sunday, 15th July 2012
Charlie Adam believes that Brendan Rodgers is the man to improve Liverpool's form next season.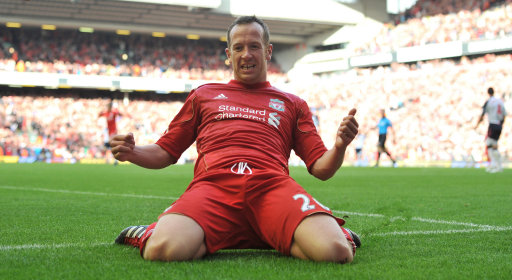 "The table never lies and we simply weren't good enough to get higher than eighth, but that's gone now," admitted the midfielder. "We've got a new manager, who has new ideas - and the feeling here is that we can do much, much better.
"Of course, things don't happen ­overnight in football. But if you have the right ­balance, the right group of ­players and you work hard, anything can happen.
"Just look at what the manager achieved at Swansea. They played some terrific football last season and ­deserved every plaudit.
"Brendan Rodgers identified the ­players who would be able to play the system of football he believes in and they played with total belief and absolutely no fear.
"If he can get his ideas to work here like he did at Swansea, then I am sure he will be a successful ­Liverpool manager."
Interact with us