Agger doesn't want to leave
Feature by Adam Bryant
Updated Tuesday, 14th August 2012
Daniel Agger insists that he wants to stay at Liverpool, despite rumours of a move to Manchester City.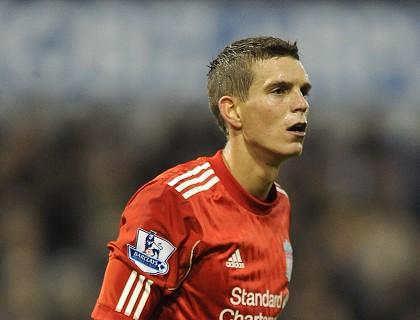 Speaking to Danish newspaper Politiken, he said: "I have not been told anything by the club regarding the transfer. It is not up to me to judge whether it's weird or not. That is how the club has decided that it should be. I can not do anything.
"This period is every year, but I take it quietly with a smile. There has not been anything from the club so far, there's no reason for me to be worried. I know there has been something from Manchester City, but I don't know what Liverpool thinks of it.

"I'm fine with my situation. The club must find out what they want. I have heard nothing from them. I'd rather be here, but it's not me who has the decision at the moment.
"Liverpool may just make the transfer, even though I have two years left. But no, I have not changed my mind on the subject when I said I will not play for other English clubs than Liverpool, but sometimes you can still get in a situation where it's not your decision.

"I will not stay in a place where I am not wanted, but I'd rather be here. This is my priority."
Interact with us