Bellamy set for Cardiff switch
Feature by Adam Bryant
Updated Monday, 6th August 2012
Craig Bellamy looks to be on his way back to Cardiff City.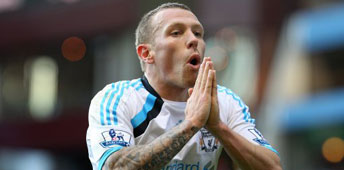 The Liverpool forward is believed to have requested a move back to Wales for family reasons and the club are reluctantly prepared to accept a free transfer.
The 33-year-old spent a season at the Bluebirds on loan while at Man City in 2010/11.
Share your views on our Liverpool FC Forum, Twitter and Facebook
Interact with us