Dalglish speaks about leaving Liverpool
Feature by Footymad
Updated Wednesday, 16th May 2012
Kenny Dalglish says it has been an honour to be given the opportunity to manage Liverpool for the last 16 months.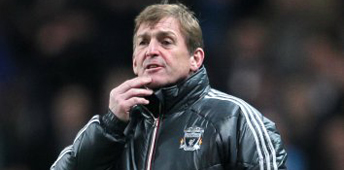 "Whilst I am obviously disappointed to be leaving the football club, I can say that the matter has been handled by the owners and all concerned in an honourable, respectful and dignified way and reflects on the quality of the people involved and their continued desire to move the football club forward in the same way as when they arrived here," he said.
"I would like to thank all of the staff at the Club for their effort and loyalty. I said when first approached about coming back as Manager that I would always be of help if I can at any time and that offer remains the same.
"Finally, I want to put on record my heartfelt gratitude to Liverpool's fans, who have always given me and the Club their unwavering support. Without them neither the Club nor I would have achieved anything."
Interact with us