Downing prepared to fight for his place
Feature by Adam Bryant
Updated Thursday, 4th October 2012
Stewart Downing hopes to show Liverpool boss Brendan Rodgers what he can do when the Reds take on Udinese in the Europa League on Thursday night.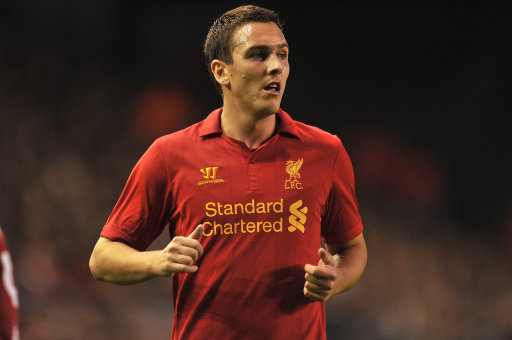 "Hopefully I'll start and if I do it will be an opportunity to show the manager that I'm here to fight," he said. "I saw Udinese play the other day against Milan and they are a decent side.

"They have had a similar start in the league to us and are a similar sort of team. They like to move the ball around and it will be a tough test for us.

"For any of our young lads who are involved it will be a great experience for them to be part of a European night at Anfield where the atmosphere is always great.

"I'm looking forward to it and hopefully I'll play a part in us getting another win. I love playing for Liverpool and it's a great club with great fans.

"I don't want to leave and I don't want to play for anyone else. I'm enjoying it here. Yes, I'm disappointed that I'm not in the team at the moment but football is a funny game.

"I'll fight for my place here. I have done that since I was 10 years old when I was trying to get through at Middlesbrough.

"I fought very hard when I was at Aston Villa to do well for them and get a good move to Liverpool. The only thing I can do is keep working hard and when the chances come, make sure I take them.

"Things can quickly change. This time next month I could be playing every week."
Interact with us