Jonjo apologises
Feature by Adam Bryant
Updated Tuesday, 2nd October 2012
Liverpool's Jonjo Shelvey has apologised to Sir Alex Ferguson for his outburst when being sent off in the game with Man Utd.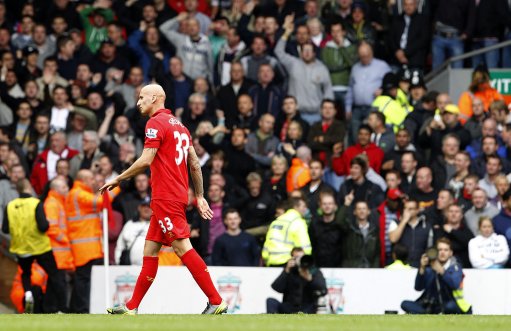 "I'm a young boy and I was frustrated because it was a big game," said the Liverpool midfielder. "You come from a council house and before you know it you're playing Man United.

"Emotions probably got the better of me. I was a bit of a silly boy, for having a word with him like that. But I pulled him afterwards and apologised.

"Thankfully, he recognised that it took a man to apologise and hopefully there are no hard feelings there."
Interact with us