Man City want Suarez
Feature by Adam Bryant
Updated Wednesday, 14th November 2012
Manchester City are hoping to snatch Luis Suarez in January, according to reports.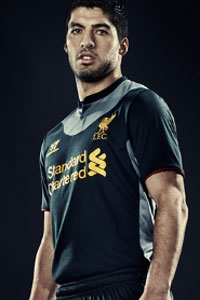 The Daily Express and Daily Telegraph are both claiming that City are preparing a bid for the star striker when the transfer window reopens in the New Year, and the word on the street is that there's a fair bit of truth in the rumours.
With 11 goals in 16 games for Liverpool this season and as the only experienced striker in the squad, Brendan Rodgers will surely do everything to hold onto his man.
Share your views on our Liverpool FC Forum, Twitter, Facebook and Google+
Interact with us
Sponsored links