Rodgers backs Reina
Feature by Adam Bryant
Updated Thursday, 11th October 2012
Brendan Rodgers has total faith in Pepe Reina and believes he can adapt to the new tactics.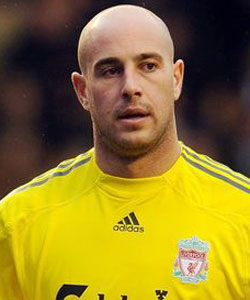 "I can't speak highly enough of Pepe. He's a keeper who has really impressed me," said the Liverpool boss.
"Pepe has been here for a number of years and has proved himself over a long period of time.
"Like all the other players here he's trying to improve and become a better player.
"He's obviously adapting to a new style but this is a way of working which is perfect for Pepe.
"He came through the Barcelona model so he understands this way of playing and what I'm trying to do perfectly.
"As a team, we just need to cut out the kind of mistakes we've been making.
"If we do that then everyone will benefit from that, including Pepe."
Share your views on our Liverpool FC Forum, Twitter, Facebook and Google+
Interact with us