Rodgers: Keep the faith
Feature by Adam Bryant
Updated Tuesday, 4th September 2012
Brendan Rodgers has urged fans to be patient, despite Liverpool's poor start to the season.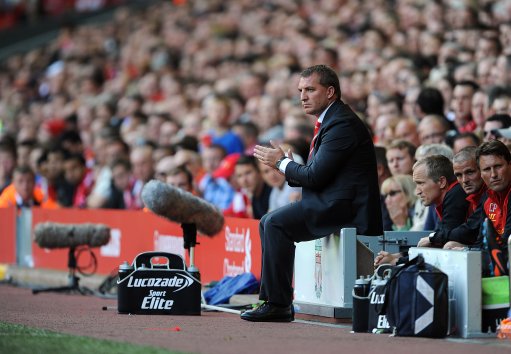 One point from a possible nine gives the club its worst start to a season since 1962 if the the staticians are to be believed, but the manager remains optimistic.
"It's something you continually work on all the time," he said. "We're still getting the balance in a couple of areas of our game.
"We build the game very well through the thirds, but it's about making sure that when we arrive in the final third, if we can't find the moment to score straight away, we maybe have to have that bit more patience.
"That has a knock-on effect to the team. When you are that little bit more patient at the top end of the field, everyone else behind that then can get into position.
"We've created enough chances to score goals in the games. That's been pleasing. It's finding that football intelligence at the top end. The message is to keep the faith.
"West Brom, the first half was very good, we showed in the Manchester City game that we could be competitive, and then against Arsenal we weren't quite at our best.
"There are a number of reasons for that, a lot of players were playing their third game in a week and you could see that played a part.
"It's still very early on. We hope as time goes on we progress and can improve. I never get too disappointed when we lose or too carried away when we win."
Share your views on our Liverpool FC Forum, Twitter and Facebook
Interact with us