Rodgers: Lucas will come back stronger
Feature by Footymad
Updated Thursday, 6th September 2012
Liverpool boss Brendan Rodgers believes that Lucas will recover from his latest injury blow and return a better player.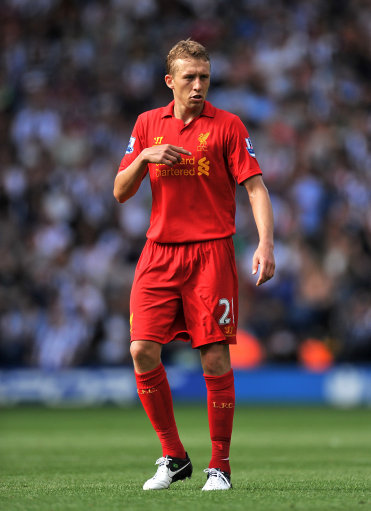 "It was bitterly disappointing because he was really excited about my way of working," he told LFC Online. "He understands totally the ideas of what I'm trying to implement, so for him that was going to showcase his qualities even more.
"He had worked well through pre-season, he was absolutely brilliant, then he's done all the hard graft, got himself fit or nearly fit, and pulls his right femoral. So it was a big blow because he's one of the disciples I'd say.
"He understands totally what we are doing, he's been loving the work by all accounts so to lose someone of that respect within the group is obviously difficult.
"We've kept in contact. He's been at home for a bit because he can't do a great deal. He has good and bad days to be honest because he's had a long time out, he's worked hard to come back and now he's out again."
But Rodgers is determined to make sure the Brazilian midfielder remains a key part of developments at the club.
"Like I've said to him, what we'll do is keep his spirits up, I'm going to use him to go out and look at some games for me because he's tactically very good," he added. "I want to make sure tactically he stays in the game, because that's important.
"For me its about him coming back a better player and rather than being in the first position, sometimes when you take a stand back and look at it from a different position you pick up things you've maybe not picked up before. I'll get him out so he's still participating in the game.
"He can work on other areas because of his strength. I know his knee is strong but he can keep working on that and hopefully when we get him back he'll have benefitted from all the work and come back a better player."
Interact with us