Rodgers proud to be new Liverpool boss
Feature by Adam Bryant
Updated Friday, 1st June 2012
Brendan Rodgers is the new Liverpool manager, and he feels blessed to have such a role.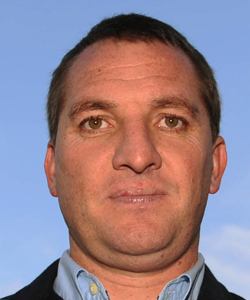 "I'm very proud, it's a club with wonderful tradition and I feel very blessed with the opportunity to manage the club," he said in the press conference
"Once I had found out I was the number one target from the important people at Liverpool it was quite an easy decision.
"My pathway as a young coach has been different to most managers. I have actually been coaching and working in football for 20 years. At Chelsea I had experience of working with big players.
"I look at Kenny Dalglish, he was the manager (of Liverpool in 1985) at 34 and resigned at 39. I arrive here at 39."
Share your views on our Liverpool FC Forum, Twitter and Facebook
Interact with us