Rumour Mill: Dempsey for Adam?
Feature by Adam Bryant
Updated Tuesday, 24th July 2012
The latest rumour doing the rounds is that Liverpool and Fulham are preparing a swap deal involving Clint Dempsey and Charlie Adam.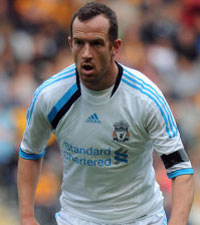 With it looking more and more likely that Brendan Rodgers will be able to lure Joe Adam from Swansea, the former
Blackpool
midfielder will be surplus to requirements and could be used to land Dempsey.
"Clint is a player we've enquired about, it is as simple as that," said Rodgers. "Ian Ayre, our managing director, has spoken with the club to see what the position is. That is where we're at.
"He's a very talented player, but we don't like to talk about other clubs' players."
Share your views on our Liverpool FC Forum, Twitter and Facebook
Interact with us