Rumour Mill: Drogba on loan?
Feature by Kevin Smith
Updated Saturday, 27th October 2012
Liverpool have explored the possibility of bringing Didier Drogba to Anfield on a two-month loan when the Chinese season ends next month, according to the Daily Mail.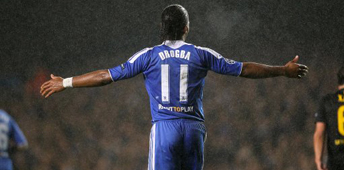 The paper claims that
Drogba is expected to return to England to train with a Premier League club during the Chinese close season.
But the former Chelsea striker would need permission from Shanghai Shenhua to play, and would also need additional permission from the Premier League Board to join a club outside the transfer window, making a laon spell with Liverpool unlikely...
...but not impossible...
Share your views on our Liverpool FC Forum, Twitter, Facebook and Google+
Interact with us