Sahin will lead by example
Feature by Adam Bryant
Updated Thursday, 20th September 2012
Nuri Sahin believes his Champions League experience will be valuable as Liverpool prepare for Thursday night's Europa League game at Young Boys without Steven Gerrard and Luis Suarez.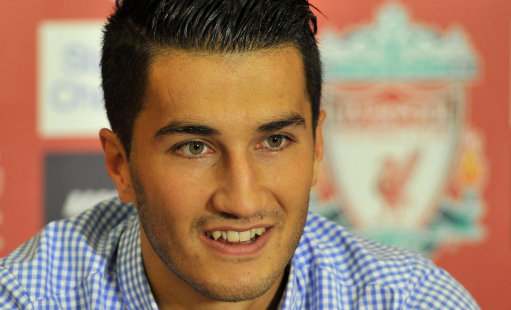 "I'm one of the players with the most experience on the field and of course, I will try to lead the team," said the 24-year-old.
"I play central midfield and I have to take plenty of responsibility. I am glad to do this, but we have a few other players who can lead the team as well.
"I only played a few games last year and this year I want to play every game and every minute. I need games to get my level to where it belongs and this will be a good game for me to do this.
"I have played in this competition with Borussia Dortmund before and it's a difficult competition. When the Champions League teams come in after the first group stage, it becomes a very difficult competition."
Interact with us