Suarez will shake hands this time
Feature by Adam Bryant
Updated Monday, 17th September 2012
As Liverpool prepare to face Manchester United on Saturday, the two clubs are working to ensure that there is no repeat of the handshake incident between Luis Suarez and Patrice Evra.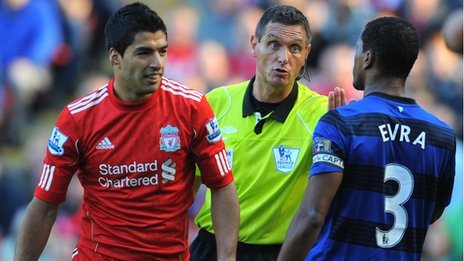 It is believed that the club have told Suarez to shake hands with the United defender as
United chief executives David Gill and Ian Ayre prepare to meet to ensure the game goes smoothly.
United fans have been publicly criticised for disgusting chants during their game with Wigan last weekend and the two clubs are considering a minute's applause, rather than silence, at Anfield on Saturday to remember the 96 who died at Hillsborough.
Share your views on our Liverpool FC Forum, Twitter and Facebook
Interact with us