Werner: Champions League is crucial
Feature by Adam Bryant
Updated Friday, 17th August 2012
As Liverpool prepare for the start of the new Premier League season, chairman Tom Werner insists that they need to qualify for the Champions League.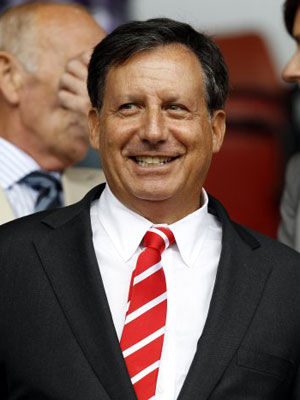 "It is critical we make the Champions League because there is so much revenue associated with that," he said, in an interview with the BBC.
"We see our competitors not just as Chelsea or Manchester City and Manchester United but we see Barcelona and Real Madrid as teams that are iconic and playing good football.
"We know our competitors are working hard. We need to work just as hard and be just as smart.
"I don't want to compare too much the model of the Red Sox and the model of Liverpool. But where we have been successful with the Red Sox is in increasing revenues and pouring that into the quality of the squad.
"We are in the revenue generating business because the more revenue you make the better the team can be. In that respect the two are similar.
"We are also aware we are behind some of our rivals on match-day income. So we believe it is important to come up with a stadium solution. We have been careful not to announce something before we have all the t's crossed and i's dotted because we don't want to let down our supporters. They have been let down in the past.
"But let me assure everyone the present solution does not work and we have to come up with some way to increase revenues on match day, whether that is expanding seating capacity at Anfield or moving to Stanley Park."
Interact with us