A Bit of Pain
Feature by Kerushun Pillay
Updated Monday, 17th September 2012
Liverpool have not won in four League games. We have scored once from open-play, and have conceded at least once in all four games. We currently sit 17th, having scored 3 and let-in 8.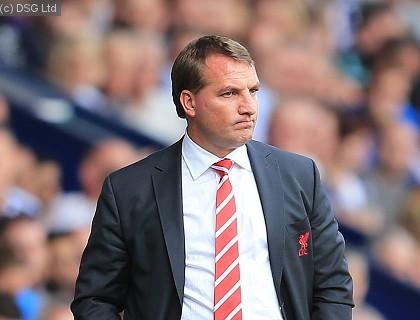 The start is nowhere near ideal, and frustrations similar to last season remain: we still seem to let conceding goals deflate our confidence, we still squander chances in front of goal, and we still make mistakes at the back. Through Johnson and Gerrard, we struck the post twice, and of our 23 shots, 6 hit the target, and only 1 went in.
Against Sunderland, Liverpool looked as if the Rodgers 4-3-3 was swapped for a 4-2-3-1, with Agger and Skrtel sitting back, with Allen and Gerrard playing deep in our half. This allowed the 3 of Sterling, Shelvey and Suarez to support lone-striker Borini. The change in formation was to clearly attack more.
And we did, until Steven Fletcher's 29th minute strike sent the team into familiar disarray. Liverpool did pick up in the second half, and got the equalizer.
So, on paper, Liverpool seemingly have not improved the performances of late last season.
The current phase that our team is going through is transitional. There is no getting away from that. It is not Rodgers' – or indeed the players' – fault that this is our third transitional season in a row. The style Rodgers is implementing involves foreign training and tactical methods and philosophies that the team has to get used to.
The hangover of our tendency to let situations like conceding goals deflate our morale doesn't help our cause, and is still a mental issue that we have to overcome.
But do our performances reflect the results?
Liverpool have, in four games, created 50 chances – 10 more than Chelsea, and 6 more than Manchester City. In all our games, apart from Man City, we have had more ball possession than the opposition, and we have not had a passing accuracy below 80%.
In all four games we have totalled more passes than the opposition – most of which have been short passes. Of all our defenders and midfielders to start all four games, not one has so far attempted less than 200 passes.
It isn't perfect, sure, but there are definitely steps towards creating the foundations needed for Rodgers' style. Yes, it does take time, but once it works it will be devastating.
The interview Brendan Rodgers gave, made available on the 6th of September, where he explained to various journalists a host of Liverpool-related issues, on and off the pitch, spoke volumes of the man's approach, philosophies and attitude towards the game. Rodgers most definitely has a vision for the club, and wants nothing more than to see Liverpool Football Club thrive.
There is no doubt that it was a good a time as any to take a gamble on Rodgers at the time, and we must stand behind this decision and have faith in his plans. No Club – not Dortmund nor Barcelona – were able to implement a philosophy and breed success overnight. It's best that we iron out mistakes now than later.
During the aforementioned interview, Rodgers said: "I knew there was going to be a wee bit of pain short term, I understood that, but hopefully for the longer term gain this is what we would have to go through". Here we have a man who is under no illusions about the task at hand, and is fully committed to changing our fortunes: he has the plan, as well as the character and mentality. We, as supporters, and the team itself just has to brave this difficult time.
Something more infamous that Rodgers did say about his system was that the possession game is "Death by Football", and I have no doubt that, in a season or two, I will write a piece with that very title.
The Rodgers interview can be downloaded here
All statistics quoted are from www.whoscored.com
Follow me on twitter: @kerushun99
Interact with us