Could Demba Ba be the answer?
Feature by Karl Patterson
Updated Thursday, 20th September 2012
It's no secret that Liverpool are struggling without an out-and-out goalscorer.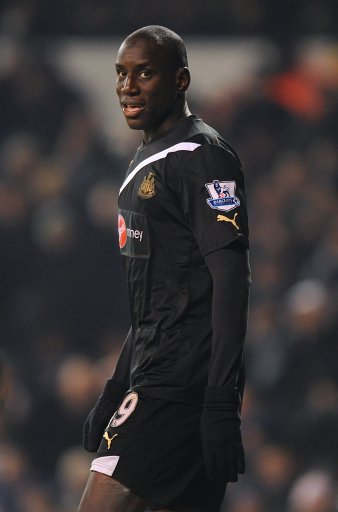 I think we all agree that allowing Andy Carroll to join West Ham on loan and failing to bring in Clint Dempsey was a huge mistake.
Neither Luis Suarez and Fabio Borini are '20 goals a season' men and as has already been showed in the few games so far, goals are going to be hard to come by.
It is clear that we need to bring someone in when the transfer window opens in January. Usually this isn't the best of times to strengthen your squad.
However, there may be some good news. Demba Ba is refusing to sign a new contract at Newcastle United and the clause that allows him to leave for a club offering £7m is still valid.
"There is that clause in his contract and it makes us vulnerable, " admitted manager Alan Pardew. "It's still open in the next window.
"'I have spoken to Demba and told him I was disappointed with some of the comments around him. Sometimes it's out of his control and out of my control."
Liverpool were overcharged for Andy Carroll two years ago and Pardew had the nerve to attempt to snatch him back for a rock bottom price in the summer, so snapping up Ba for only £7m would certainly be payback for the Barcodes.
Ba scored 7 goals from 12 games in the second half of the 2010/11 season at West Ham, then 16 last season at Newcastle, disrputed partly by the arrival of Papiss Cisse.
There's no doubt he would get the goals we are missing right now, but whether or not John Henry, who refused to sanction Dempsey's £6m transfer, would be prepared to part with the cash is another question. For Liverpool's sake, I hope he does.
Share your views on our Liverpool FC Forum, Twitter and Facebook
Interact with us