Do Your Talking On The Pitch
Feature by Adam Bryant
Updated Monday, 15th October 2012
My football club is barely recognisable these days. I don't mean because of the football currently being played by Brendan Rodgers' men, although one or two of those performances leave a lot to be desired. I mean because of everything else off the field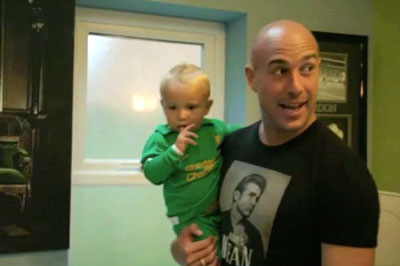 I don't want to turn on my television on a Friday night and witness a fly-on-the wall soap opera that is Liverpool Football Club, complete with media hype, slick soundbites and enough make-up to put Lily Savage to shame.
I don't want to see the wall of my manager's house being adorned with a huge picture of himself. What the hell does that say about the man who I am struggling to believe is the right one to lead us back to glory?
I don't want to watch my club's managing director walk out of his swanky city centre office and turn into an camp impersonation of Marlon Brando in Easy Rider. I don't care what he gets up to when he's not doing what the club pay him for.
I don't want to see players introducing their families to worldwide television audience in scenes reminiscent of the X-Factor contestants' life journeys. If we want to 'raise our profile' lets do it on the football field, by winning games and leagues and trophies.
Share your views on our Liverpool FC Forum, Twitter, Facebook and Google+
Interact with us