The Manager's Right - Keep The Faith
Feature by Sam Bellis
Updated Friday, 7th September 2012
Remember last week how I was optimistic that Liverpool would sign one or two more players before the transfer deadline? Well, as I'm sure you are all perfectly aware, that didn't happen; which has left the club in a bit of a fix.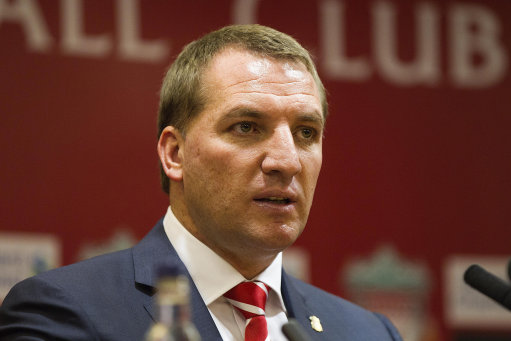 The manager has already come out and said that he wouldn't have sanctioned the departure of the mighty Andy Carroll if he had known that there was to be no replacement signing; but this is just the start of the problem.
Yeah sure, the team are left with just two recognised strikers (who aren't even prolific goal-scorers anyway) but it has also revealed some deep cracks between the owners and the people who actually make the club work; say, like the management team… for example.
John Henry's open letter to the fans, while speaking sense, isn't exactly what we want to hear. It's not good enough being told that we're only going to buy for the future. It's not good enough that they wouldn't part with an extra £2million for, admittedly, an older striker. It's not good enough that they don't trust the manager to purchase the players he requires.
Whatever. We've got what we've got and that's that. Yes we could have signed Owen, or another free agent. Anelka perhaps? But that's not the answer. Last Friday night I was hoping that Owen would come home, but have now realised that it wouldn't work. He's unfit, he's expensive to run and he prefers horses now anyway.
If the manager can keep Luis Suarez fit and unsuspended, and get Borini converting his chances then there is a chance that the team will pull through this bad patch and be stronger than before. This situation can be used to galvanise the team, make them a stronger unit.
The game against City was proof that Liverpool can do what's required of them, Arsenal was just a small pothole in a long and difficult path to the promised land of Rodgers' pass-and-move football philosophy.
It's important now that the fans get behind the team even more. They've been brilliant so far and have warmed to Brendan Rodgers' approach very quickly. All that's required is a bit more. As the boss said earlier this week, "keep the faith". There's work to do, and while it might be depressing to see the players struggling and not playing well, you can be certain that they want to win just as much as we want them to win.
There's a bit of a break from Premier League action this week for the manager to go away and think about how to get around this particular mess and you can bet that everyone will come out fighting against Sunderland next weekend.
Liverpool can come back from this poor start. They will come back from this poor start. Listen to Brendan; keep the faith. YNWA.
Follow Sam on Twitter for occasional football witterings: @srbellis
Would you like to see your Liverpool article featured on LFC Online? Get in touch!
Interact with us